Tire Installation in Saint-Michel
For tire installation on your vehicle's front or rear, visit our center in Saint-Michel.
Tire Sales and Installation in Saint-Michel
Ensure safe driving by having your vehicle's tires professionally installed! Opt for our center and benefit from our all-inclusive tire mounting package.
Our services encompass:
Tire removal and installation
Precise torque wrench tightening
Accurate tire pressure inflation
We can also systematically change the valve and perform periodic tire inspections.
Dedicated to your on-road safety, we fit top-tier tires.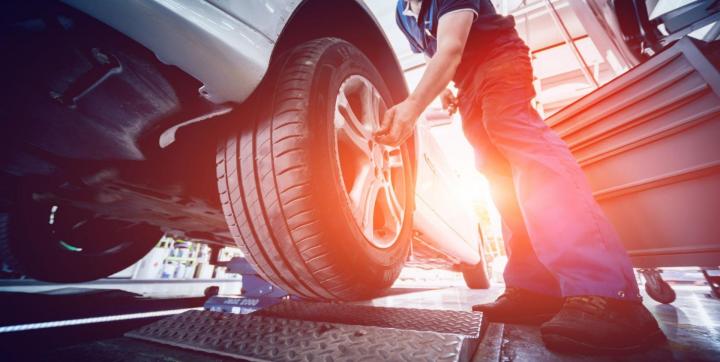 Our Services
Sales of new and used tires
Tire installation
Tire balancing
General automotive mechanics
Automotive electrical services
Automotive air conditioning
Our Advantages
Quality
Quick response
Reliability
Local service
Great value for your money
Location
Visit our tire center in Saint-Michel – We look forward to serving you!
Expertly Mounted Car Tires
Have your car tires suffered punctures, damage, or reached their legal wear limit? It's time for a replacement. We bring our tire installation and general mechanics expertise to enhance your vehicle's performance.
Our facility is outfitted with state-of-the-art tools and the essential skills to deliver top-notch service, covering not only tire-related concerns but also automotive electrical work.
Our Saint-Michel garage is fully equipped with the necessary tools for precise tire installation on your vehicle