Electrical Automotive Service in Saint-Michel
The Centre de pneus 8 team welcomes you to Saint-Michel for any electrical automotive work.
Diagnosis, Installation, and Repair of Auto Electrical Systems in Saint-Michel
Within our team, we have skilled auto electricians with expertise in all vehicle brands.
Visit our facility for diagnosis, maintenance, and servicing of your car's electrical components, including the battery, alternator, air conditioning, starter, and more. We also possess the essential tools for electrical part repairs and replacements.
We have the solution to all car electrical problems.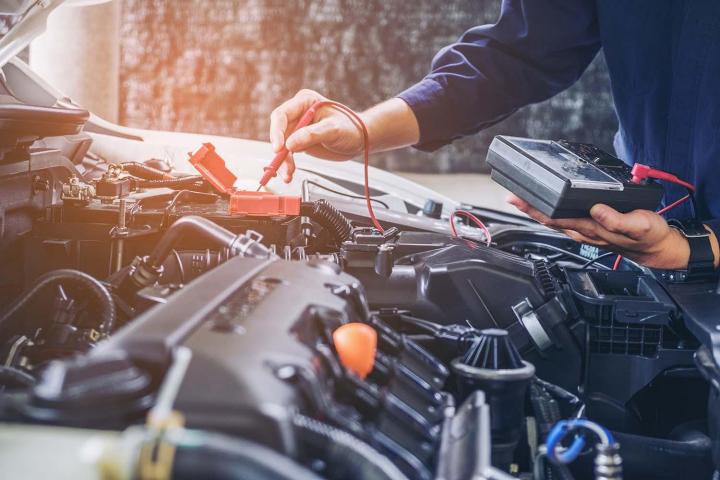 Our Services
Sales of new and used tires
Tire installation
Tire balancing
General automotive mechanics
Automotive electrical services
Automotive air conditioning
Our Advantages
Quality
Quick response
Reliability
Local service
Great value for your money
Location
Visit our tire center in Saint-Michel – We look forward to serving you!
Professional Handling of Your Vehicle's Electrical Work
Automotive electrical tasks necessitate a keen understanding of general mechanics and robust technical expertise. Moreover, electrical interventions call for precision and meticulous attention to detail.
Don't compromise on safety; trust our experts to address your car's electrical concerns! Whether it involves fitting new electrical circuit components or repairing malfunctioning parts, we assure flawless results.
Furthermore, our center is equipped to fulfill all your automotive tire requirements, including procurement, installation, and balancing.
Count on the competent team at Centre de pneus 8 in Saint-Michel to ensure the proper functioning of your car's electrical systems.