Automotive Air Conditioning Specialist in Saint-Michel
To fully enjoy the benefits of car air conditioning at all times, rely on the services of Centre de pneus 8 in Saint-Michel.
Comprehensive Automotive Air Conditioning Services
Interested in outfitting your vehicle with a modern and efficient air conditioning system? We're here to install a system tailored to your car.
Our team is also qualified to perform comprehensive checks, cleaning, and refrigerant gas refilling to ensure optimal air conditioning performance.
If you encounter issues like leaks, compressor malfunctions, or electrical problems, our automotive air conditioning specialists can conduct a thorough diagnosis and promptly repair the system.
Centre de pneus 8 in Saint-Michel is fully equipped to effectively install, service, and repair your vehicle's air conditioning system.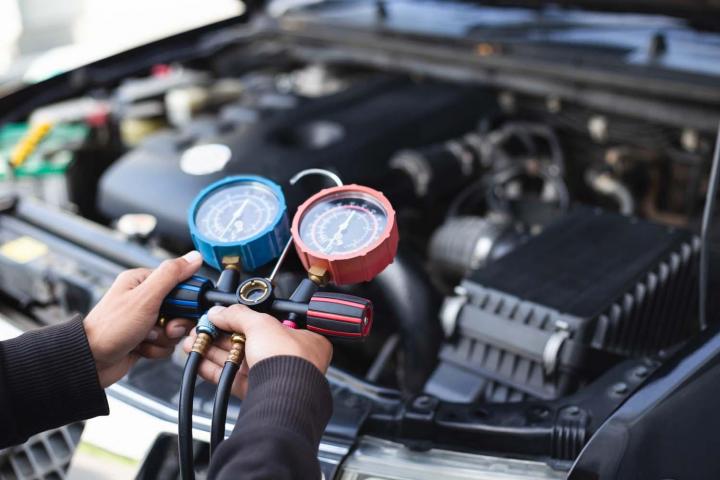 Our Services
Sales of new and used tires
Tire installation
Tire balancing
General automotive mechanics
Automotive electrical services
Automotive air conditioning
Our Advantages
Quality
Quick response
Reliability
Local service
Great value for your money
Location
Visit our tire center in Saint-Michel – We look forward to serving you!
Specialists in Automotive Air Conditioning for Your Comfort in Saint-Michel
Automotive air conditioning is crucial for your driving comfort and safety. Experience a cool cabin by relying on us for your car's air conditioning needs. We conduct inspections, maintenance, and recharging of air conditioning systems for all vehicle types.
Our team guarantees a swift and efficient service, whether it's installation or repair. You can also visit our facility for general mechanics and tire services, including installation, maintenance, and balancing.
We handle the installation and repair of air conditioning for all types of vehicles.